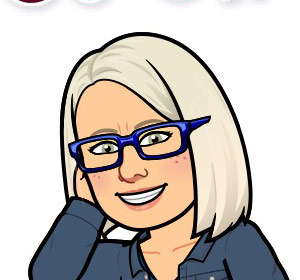 Ginger Poole
Senior Product Designer
Telling the Customer's Data Story
Data Transparency could Help Customers Choose Next Year's Plan
I'm curious... If data helps businesses make decisions, couldn't it do the same for our customers?
As I began studying data visualization I became aware of its powerful use in business but wondered about its effectiveness in a B2C world. I decided to try a greenfield project.
I began conceptualizing:
Target audience: Family with current health insurance that needs to choose a plan for next year.

Business challenge: Help the customer find an affordable plan that meets the needs of customer, employer, and the business based on last year's health care spending.

Team: After the wireframe stage, a visual designer/ writer came alongside to help expand the vision.
Scrollytelling as Inspiration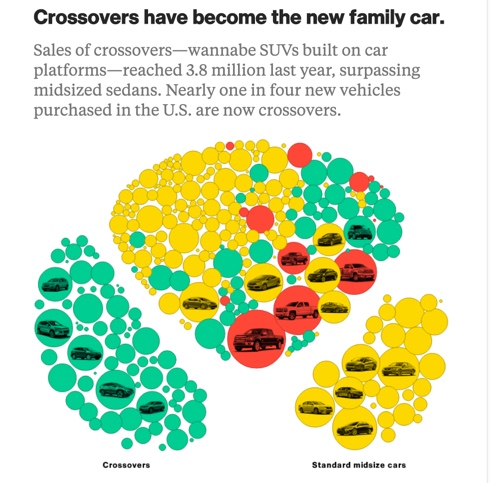 I was inspired by this interactive graphic in Bloomberg
Source: Bloomberg
Scrolling slices and dices a bubble chart every-which-way to show American auto sales trends and the continued rise of the ever expansive SUV.

Wireframes
For each section of this display, the customer can see their data from the year. They can see the family's claims, prescriptions, incentives, providers and account activity in a summarized, easy-to-read interactive & animated data visualization.
Strategy
The strategy is to show the VALUE of their plan. The plan recommendation is based on personalized data from last year.

The system gives a suggestion of the best plan to purchase, but a cost estimate of health expenses for next year! This is something no one in the industry has implemented.

UI Design
Expanding the vision and the team:
Adding a visual designer, we expanded the vision to include a Benefit Score.
Final step:
Using brand color, visual design was applied and the score concept was incorporated throughout.

This final version was showcased with management.

The concept was ultimately deemed too complex to invest in at this time.
Ever the Optimist
I prototyped the idea in Figma using animation (click on the DataViz graphics to see the animation)
I want to influence the "what's next" decision with the visual and interactive display of data.
I found an interest in animated and interactive data visualization, but I discovered that I enjoy focusing on communicating a story. I look forward to doing more of this type of work in the future.