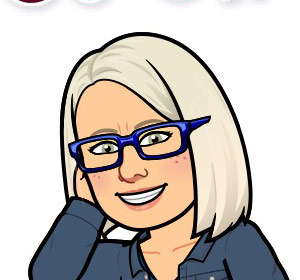 Ginger Poole
Senior Product Designer
Modernizing Timebanking
Seva Exchange to use Blockchain and ML
Introducing Timebanking
Bringing timebanking (every hour of service is worth another hour of service) to the world using blockchain and AI was the goal of this project. I began volunteering with the Seva Exchange startup to design a prototype for a mobile app.
Seva means "service" in Sanskrit
What is Seva Exchange?
The Seva Exchange app is a combination of a social network, a volunteer hour tracking software, news feed, review system, and registration and profile.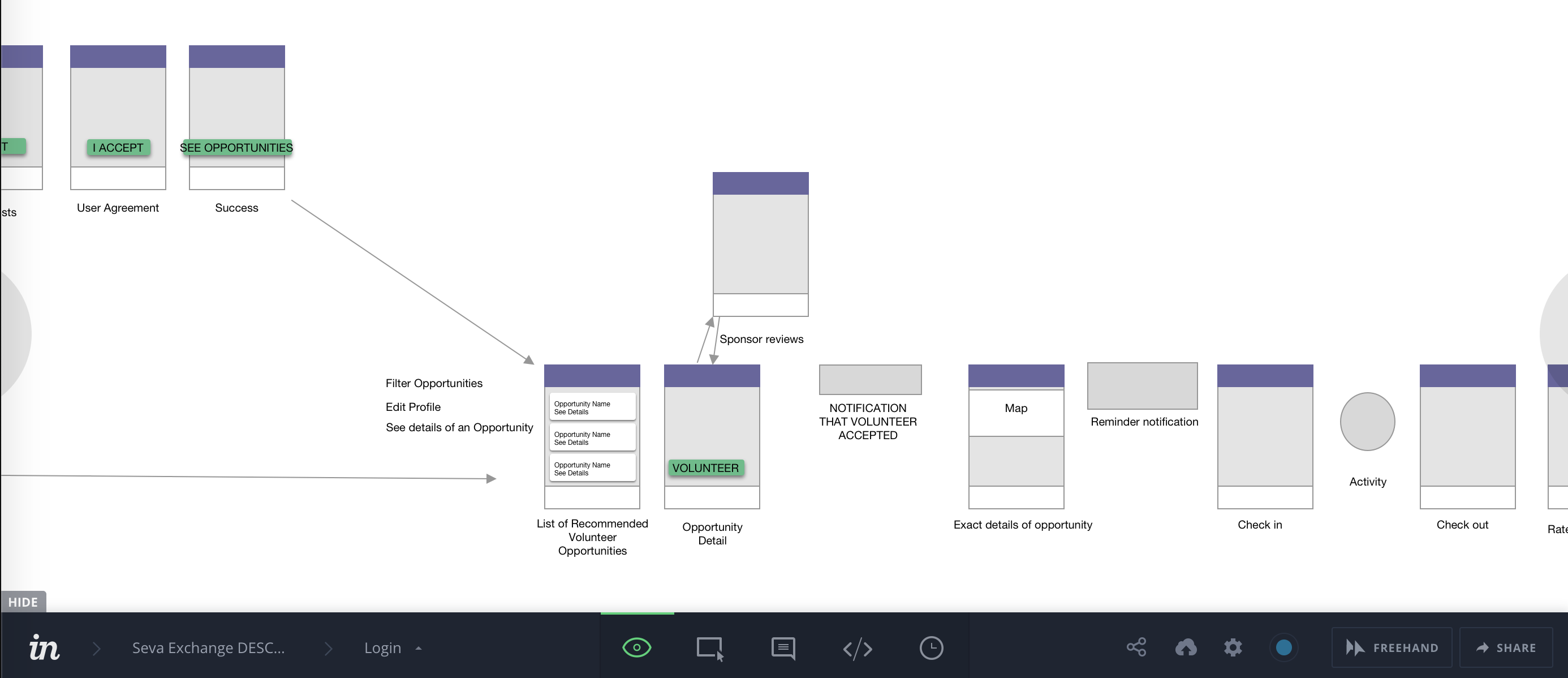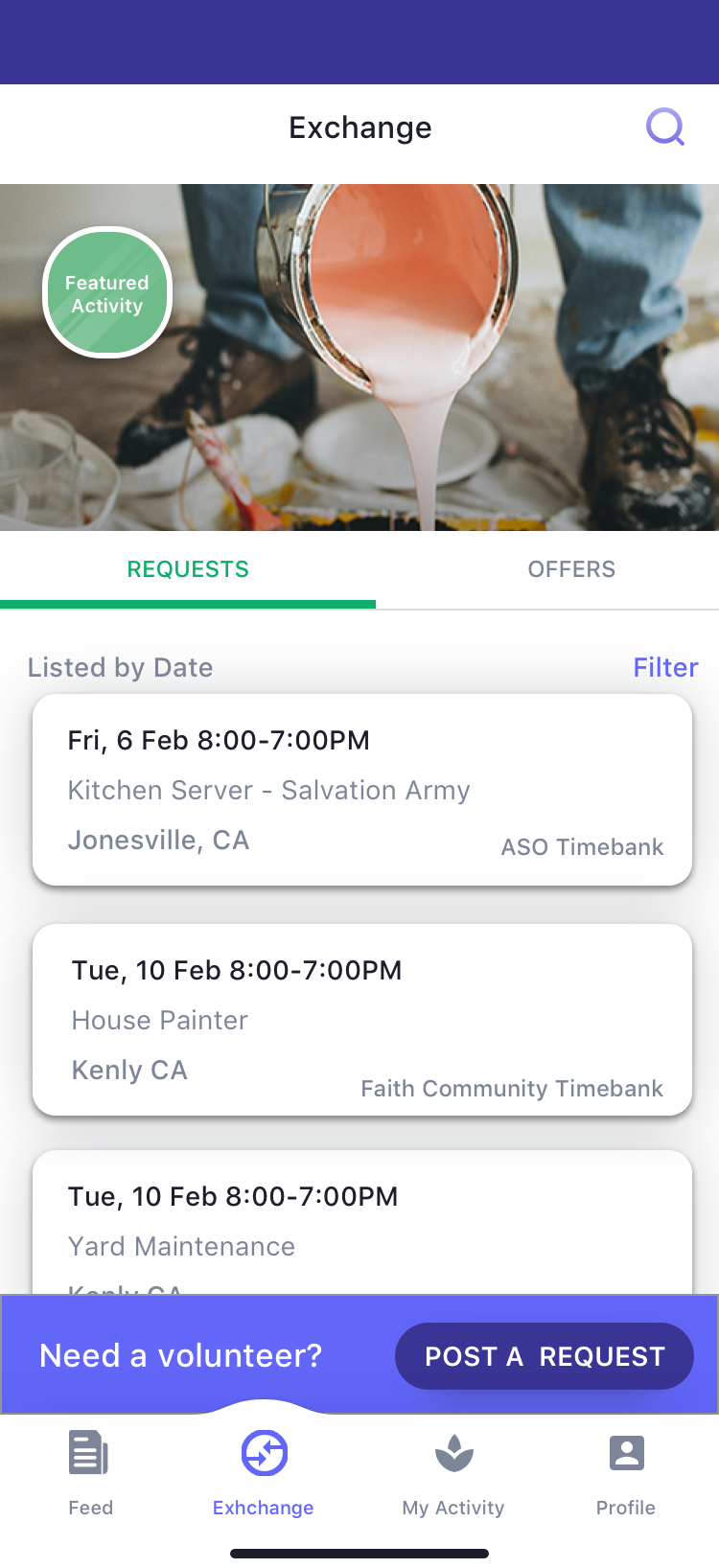 Design
We needed a way to show requests and offers with minimal information for scanning, but enough information to choose to tap on the card for more information.
Features included
Curated personalized list from the AI engine

Featured Activity promoted by the AI engine or by the Timebanking Coordinator

An opportunity to post a request

Ability to filter

Simplified Tab Bar Navigation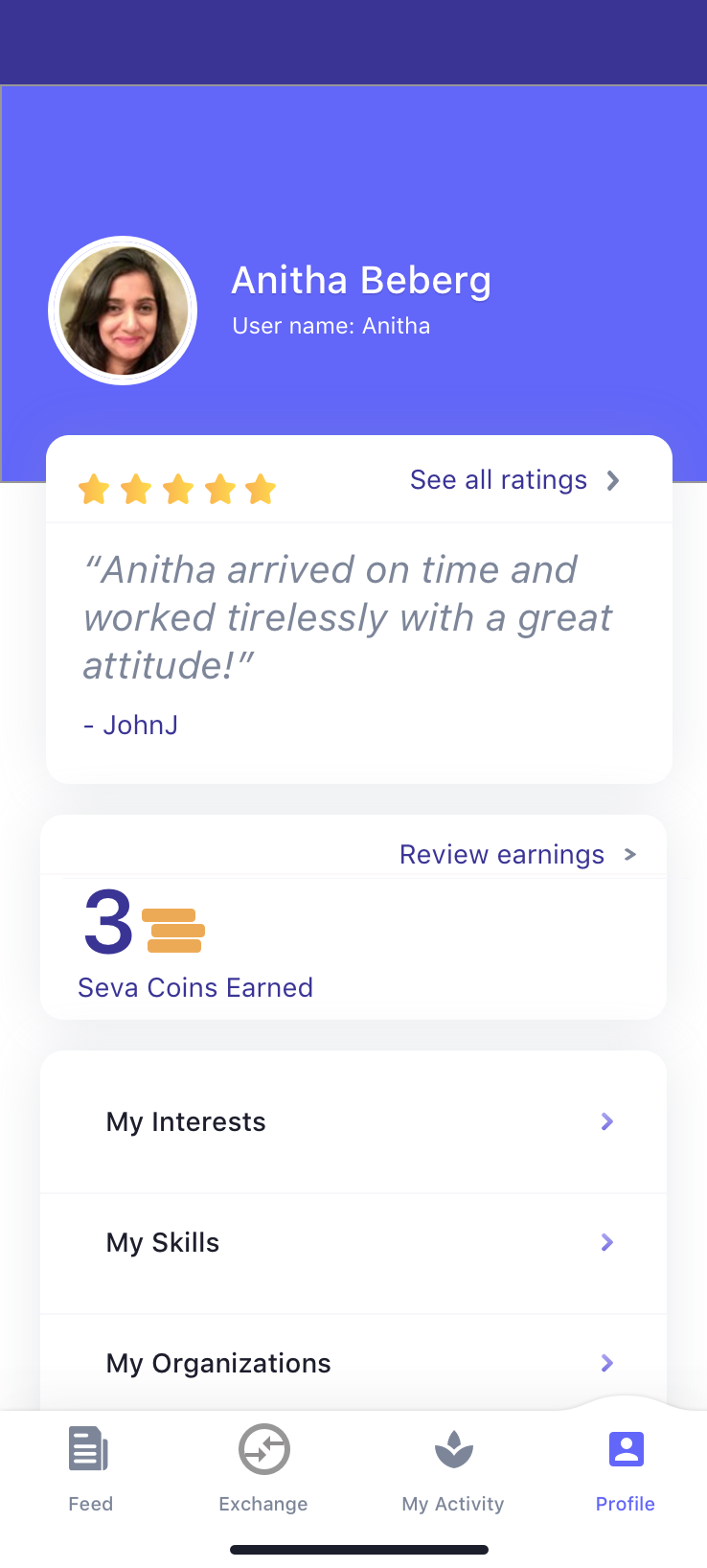 Profile Design
The profile includes not only reviews but Seva Coins earned and the ability to change your skills, interests, and settings
Features:
Profile picture, demographics, location edit

Sample review with a link to all reviews

Seva Coin balance

Link to change the interests, skills and organizations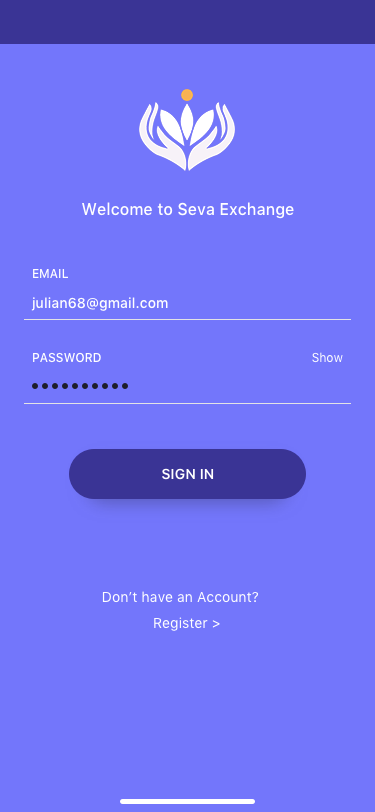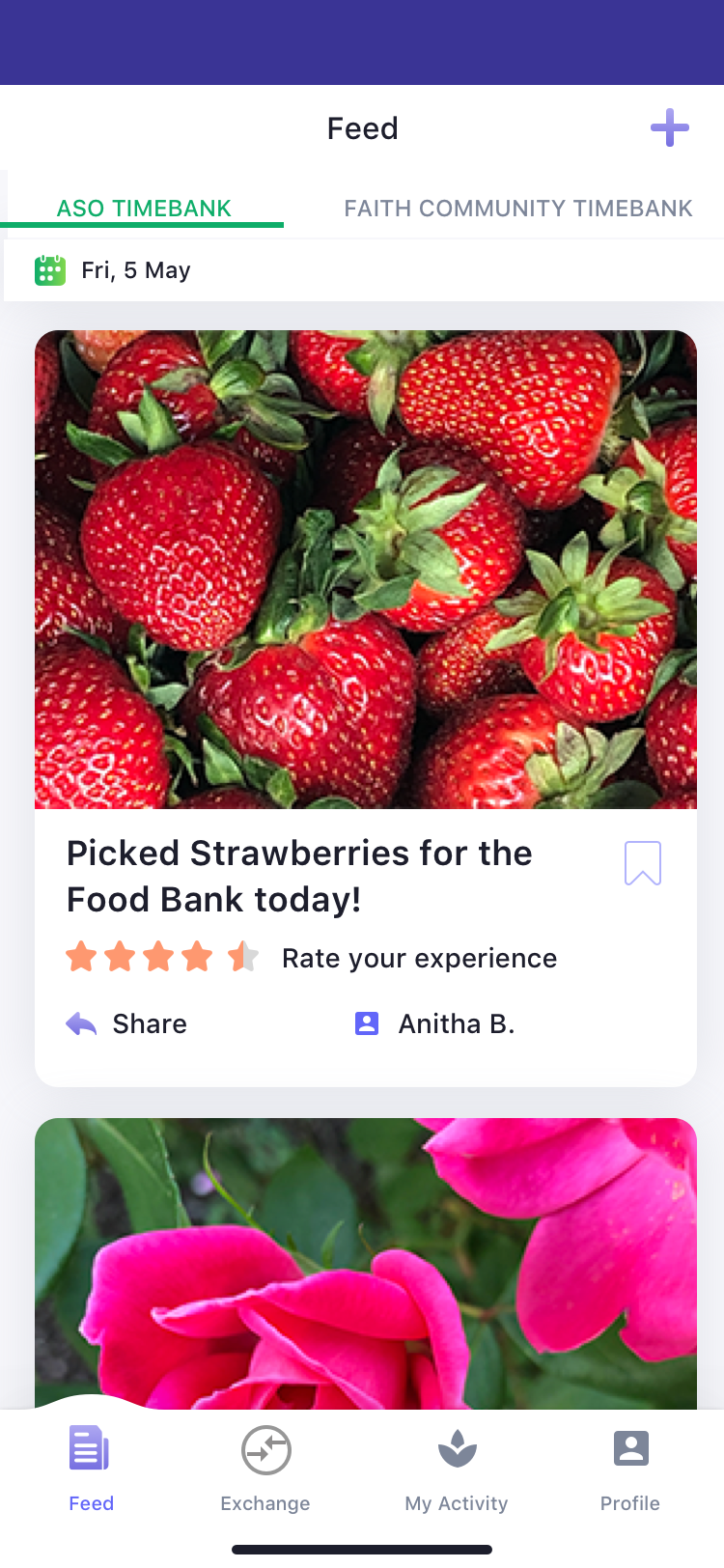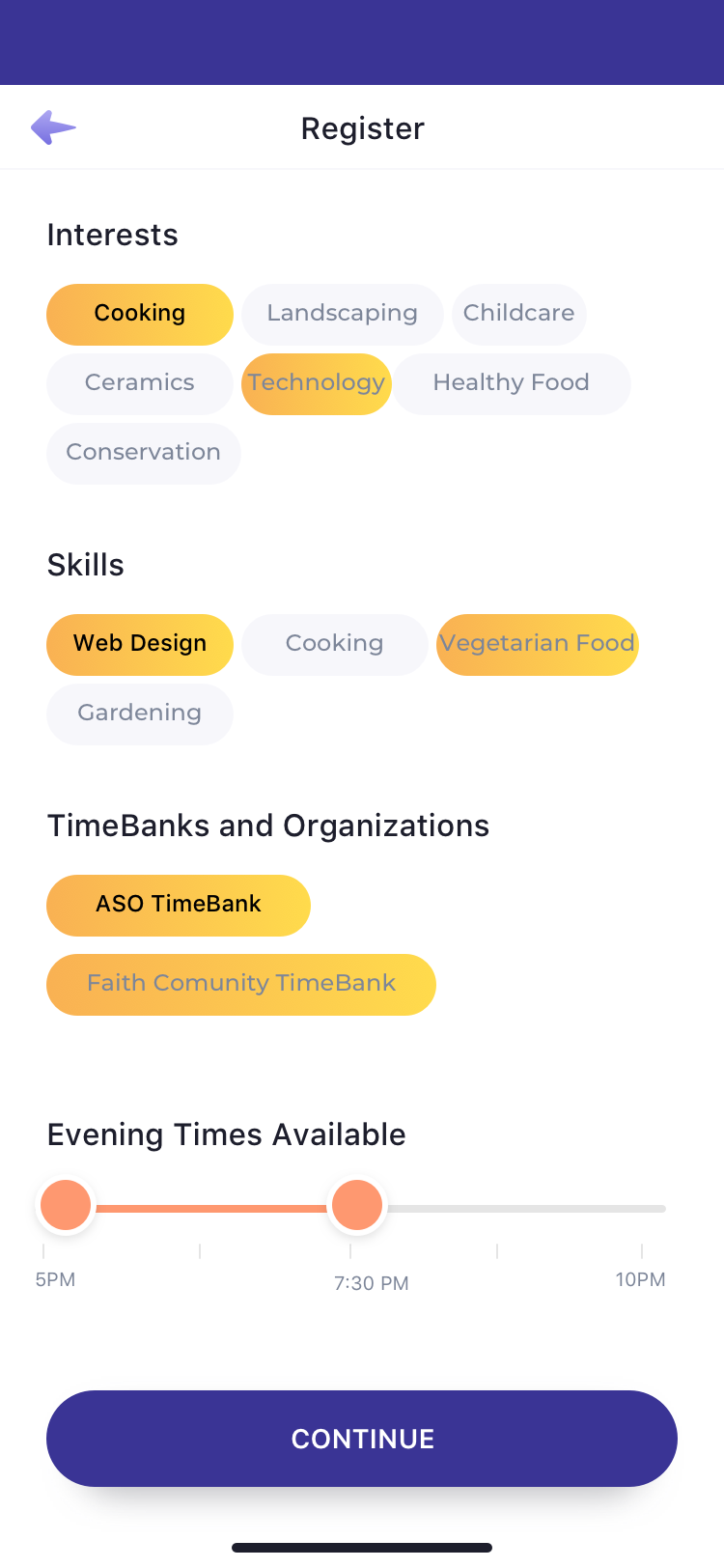 Making an impact
This project has the potential to restore the concept of community to our society. Reciprocal service is sustainable and dignified. It releases our hold on consumerism. I look forward to seeing the future of Seva Exchange.